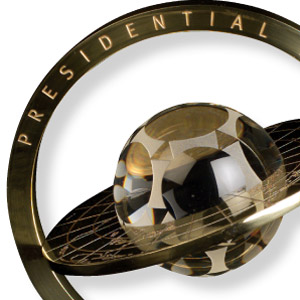 Too often accomplishments are overlooked or simply deserve more recognition. Matthews international is happy to provide award and recognition solutions that help celebrate achievements of any kind. Nothing makes a stronger statement than a custom plaque, trophy or recognition tree.
A custom plaque is an exceptional way to reward athletic triumph, business success or any toast-worthy achievement. Matthews' wide array of borders, add-on options and mounts allow every award to be unique.
Cast Trophies
Matthews can create trophies in the size and shape that best suit the event or individual receiving the award. Trophies can feature custom sculpture or statuary.
Matthews' offers many flexible, visually pleasing ways to recognize donors and contributions. Choose from a selection of trunk styles, leaves and stones or custom design your recognition shape. Many trees and shapes can be added to post initial installation.