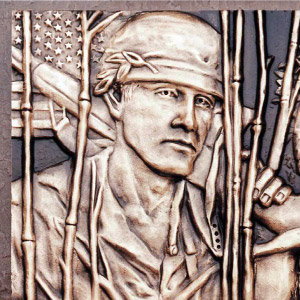 As the leading producer of memorial products, Matthews offers a diverse collection of commemoration solutions. By providing unrivaled production excellence and exceptional craftsmanship, we have had the privilege of commemorating people and events around the world.
Plaques
From basic memorials to stunning multi-plaque parks, Matthews provides support from design to installation. Plaques are a classic way to memorialize and can be customized to give every project a unique look.
Matthews' unparalleled attention to detail allows the creation of three-dimensional cast bronze portraits or representations of scenes or events. Sculpted images can be placed on plaques or monoliths made from granite, brick or other materials.
Statuary from Matthews is an unforgettable way to create a new dimension of beauty and permanence. our statuary can be crafted in any size and format you desire.