Standard Mounting Methods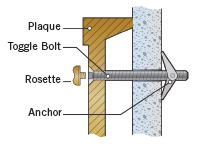 Rosettes & Toggle Bolts
Work well with hollow tile, cement block or drywall surfaces. Rosettes which cover the machine screws are optional.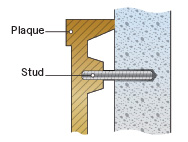 Stud Mount
Recommended for concealed mounting on brick or masonry walls.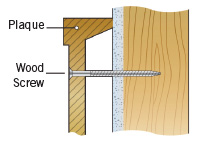 Through The Face Mount
Cast plaques can be provided with holes through the face for mechanical fasteners. Metal or wood screws provided.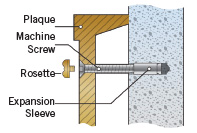 Rosettes, Machine Screws & Expansion Sleeves
Work well with brick, stone or masonry walls. Rosettes optional.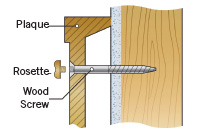 Rosettes w/ Wood Screws
Use for mounting plaques to wood or plaster surfaces.
Additional Mounting Methods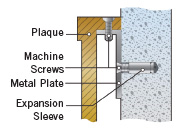 Invisible Frame
Ideal if plaque may be relocated in the future.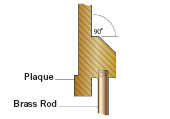 Brass Rod Stake Mount
Mounting pad is cast on the back of the plaque to accommodate a 3/8" threaded 24"-long brass rod.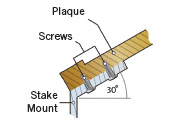 Garden Stake Mount
24"-long stake attaches to back of plaque with machine screws. Stake is painted black or to match painted background color.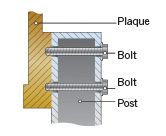 Square Post Back Mount
Black enamel-coated steel square posts attach to the back of the plaque with machine screws.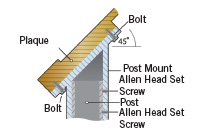 Fabricated Aluminum Post Cap Mount
Perfect for mounting plaques for site identification, wayfinding and directional signage applications.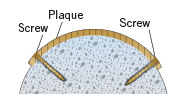 Curved Plaques
Cast Bronze recommended. For installation on a curved wall or column, plaques can be rolled to match the curve of the surface.